Klayman: US Attorney in Nevada's Appeal of Bundy Dismissal Is an Outrage Intended to Cover Their Criminal Derrieres!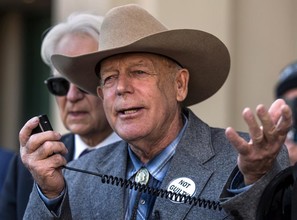 Final defendant sentenced in Bundy ranch standoff in Nevada
By Ken Ritter
The Associated Press
January 17, 2019
LAS VEGAS - Nevada rancher Cliven Bundy's bodyguard in confrontations with U.S land management agents became the last of 19 defendants from 11 states to be sentenced on Tuesday in an armed standoff nearly five years ago.
Brian "Booda" Cavalier, 47, of Mesa, Arizona, was told he won't serve any more time than the 20 months he spent in federal custody between his arrest in early 2016 and his guilty plea in October 2017 to two charges of conspiracy to impede and injure a federal officer.
"I'd just like to put this behind me," Cavalier told Chief U.S. District Judge Gloria Navarro.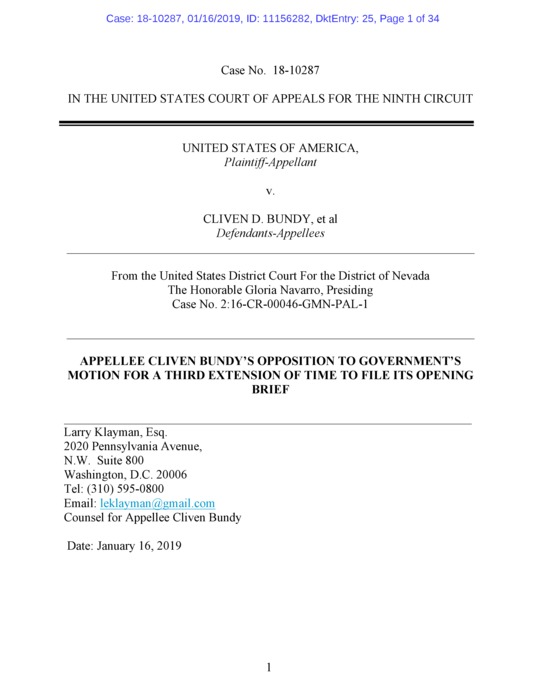 Click to View PDF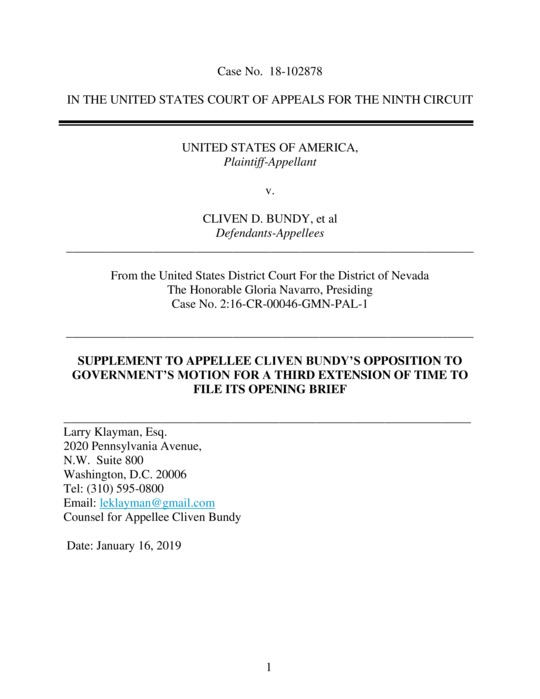 Click to View PDF