Media Advisory
Ninth Circuit expedites appeal over unethical conduct by Judge Snow in Arpaio contempt case in Phoenix, Az.
Ruling Comes Days Before Snow to Hold Hearing on May 31 to Decide Whether to Refer Arpaio Case to Obama Justice Department for Criminal Prosecution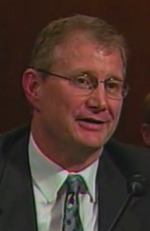 PRESS CONFERENCE TO FOLLOW HEARING AT 9 AM ON COURTHOUSE STEPS
(Phoenix, Az. May 28, 2016). Today, Larry Klayman, founder of Judicial Watch and Freedom Watch and a former federal prosecutor for the U.S. Department of Justice, issued this statement.
"After Judge Murray Snow refused to allow my client Dennis Montgomery to intervene with me and another associate as counsel before this court, the U.S. District Court for the District of Arizona, to protect his interests, as Montgomery had been falsely accused by the ACLU (and Snow) of participating with Arpaio and his staff in investigating the judge and criminal illegalities, I took an appeal to the U.S. Court of Appeals for the Ninth Circuit to overturn Snow. I also appealed Snow's unethical and dishonest ruling refusing to disqualify himself, as incredibly Snow's own wife had disclosed to friends that her husband was out to destroy Arpaio.
"Recently, Snow, despite this pending appeal, issued a ruling finding that my client Montgomery committed a fraud, despite the judge refusing to allow Montgomery to intervene to defend himself to prove this allegation false. To add unethical insult to injury, in this recent ruling Snow, at the urging of the ACLU, is considering sending this and other findings to federal prosecutors for criminal prosecution.
"Snow has acted in an unprofessional and unethical way, and now thanks to the Ninth Circuit expediting Montgomery's appeal in case number 15-16440 this jurist will have to account to the appellate court for his illegal actions.
"I will appear in Snow's court at 9 am for the hearing on Tuesday, May 31, 2016, and will hold a press conference afterwards on the courthouse steps."
For more information, contact daj142182@gmail.com or (424) 274 2579.