Dr. Jerome Corsi Sues Mueller, FBI and Intel for Alleged Illegal Surveillance and Grand Jury Leaks Calculated to Coerce or Blackmail Him to Testify Against President
Latest Complaint Follows Corsi's Criminal and Ethics Complaint Last Week Against Mueller and His Prosecutorial Staff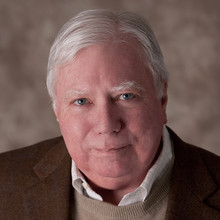 (Washington, D.C., December 10, 2018). Today, Larry Klayman, the founder of both Judicial Watch and now Freedom Watch and a former prosecutor for the U.S. Department of Justice announced the filing in his private capacity as counsel for Dr. Jerome Corsi of a complaint in the U.S. District Court for the District of Columbia alleging that Special Counsel Robert Mueller and his partisan, Democrat, pro-Clinton, and anti-Trump ethically and legally conflicted prosecutorial staff have allegedly illegally and unconstitutionally wiretapped and surveilled him, as well as illegally leaking grand jury information to coerce and/or blackmail into him testifying against President Donald J. Trump. See Corsi v. Mueller, Case No. 1:18-CV-02885.
Last week, Dr. Corsi filed a criminal complaint against Mueller and his staff for illegally threatening him with indictment if he did not lie under oath to implicate the president in crimes. See
www.larryklayman.com
and
www.corsination.com
to view this latest court complaint and the prior complaint filed with the Department of Justice and the Office of Disciplinary Counsel of the District of Columbia Bar.
Klayman had this to say on behalf of Dr. Corsi upon filing this latest complaint:
"Based on all of the known facts, Special Counsel Mueller, allegedly working in concert with his staff and rogue agents of the Federal Bureau of Investigation (FBI), as well as 'Deep State' operatives in the intelligence agencies, have without probable cause and in violation of federal statutes, as set forth in the complaint, illegally and unconstitutionally wiretapped, surveilled and released grand jury information to harm my client in order to bludgeon him into submission.
"Mueller, his staff and the other defendants are allegedly themselves acting in a criminal manner to further their attempted 'legal coup d'etat' to remove the president from office by any illegal means.
"Dr. Corsi is fearless and determined to not let this happen and at great risk to himself and his family are standing in the stead of and are resolute for the American people, who voted President Trump into office on November 6, 2018. He needs your support to succeed. Go to
www.corsination.com
."
Mr. Klayman previously obtained court rulings that illegal and unconstitutional surveillance was used against him and his clients and obtained two preliminary injunctions in this regard. See Klayman v. Obama et. al, Civil Action No. 13-CV-851, 881 (D.D.C. 2013). These cases are on appeal.
A copy of this latest complaint, which works in conjunction with and complements the prior one filed last week, is embedded below and can also be accessed at
www.corsination.com
and
www.larryklayman.com
.
For more information contact daj142182@gmail.com or (424) 274 2579.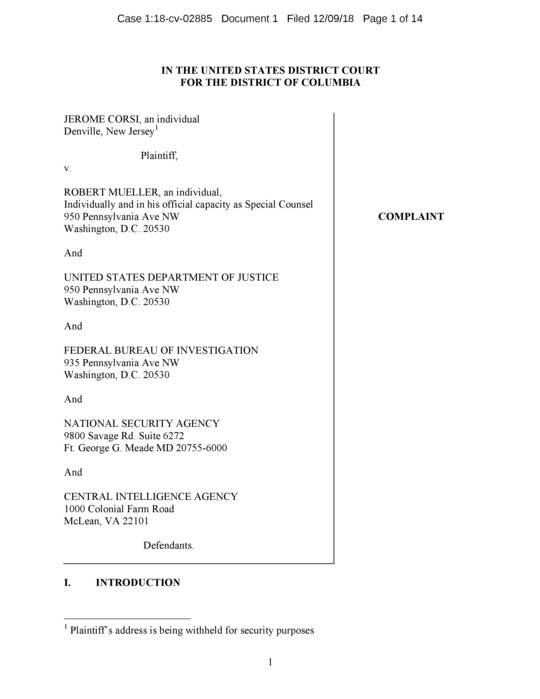 Click to View PDF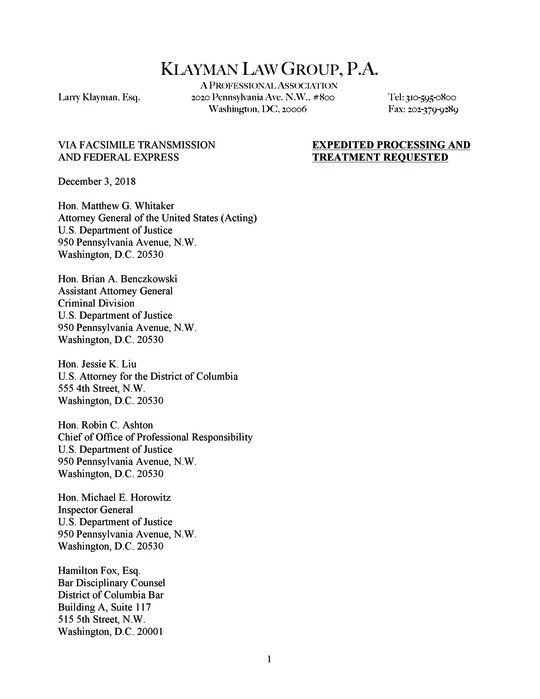 Click to View PDF