Judge Richard J. Leon Sets Hearing on Corsi Surveillance and Grand Jury Leak Lawsuit Against Special Counsel Robert Mueller for 350 Million USD and Injunctive Relief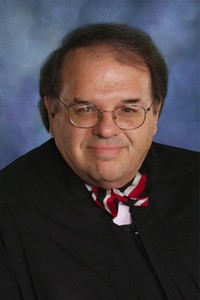 Date: January 3, 2019
Time: 3:00 PM
Place: U.S. District Court for the District of Columbia
333 Constitution Ave., N.W.
Courtroom 18
Washington, D.C. 20001
(Washington, D.C., December 13, 2018). Today, Larry Klayman, legal counsel for Dr. Jerome Corsi announced that the jurist assigned to preside over his $350,000,000 USD lawsuit which he filed late last Sunday against Special Counsel Robert Mueller, the U.S. Department of Justice, its Federal Bureau of Investigation, the National Security Agency and the Central Intelligence Agency over alleged illegal and unconstitutional surveillance in violation of the Fourth Amendment and illegal grand jury leaks, has set the first hearing for January 3, 2019. This alleged illegal and in fact criminal conduct was intended to try to dig up "dirt" to coerce, threaten and blackmail Dr. Corsi into falsifying testimony to use against President Donald J. Trump, as well as to harass and harm him and his family through grand jury leaks.
Judge Leon is the jurist who in a related case brought by Klayman as the lead plaintiff previously entered preliminary injunctions ordering that illegal surveillance cease and desist after mass spying, without probable cause, on hundreds of millions of Americans, was disclosed by whistleblower Edward Snowden.
See Klayman v. Obama
, Civil Action No. 1:13-cv-851 (D.D.C. 2013).The case was similar to Dr. Corsi's insofar as Klayman alleged that the spying violated his attorney client confidences with clients, among other grounds.
Accordingly, this lawsuit by Dr. Corsi was assigned as a related case to Judge Leon. His order setting a hearing on January 3, 2019, is to decide this related case issue, and signals that this respected jurist likely views Dr. Corsi's case as "of the pinnacle of national importance," an observation he made at the outset with Klayman's successful lawsuit.
Klayman had this comment after he received Judge Leon's order (embedded below along with the original complaint):
"Judge Leon is one of the few jurists in the nation who has the non-partisan independence and courage to stand up to and hold legally accountable Special Counsel Mueller and his rogue leftist, pro-Democrat, anti-Trump prosecutorial staff. He is a credit to the judiciary. Dr. Corsi and I look forward to soon appearing before him after the New Year."
The media and any interested member of the public are invited to attend this important initial hearing. Contact daj142182@gmail.com or (424) 274 2579 for more information. Also go to
www.corsination.com
and
www.larryklayman.com
to view the complaint and the order of Judge Leon.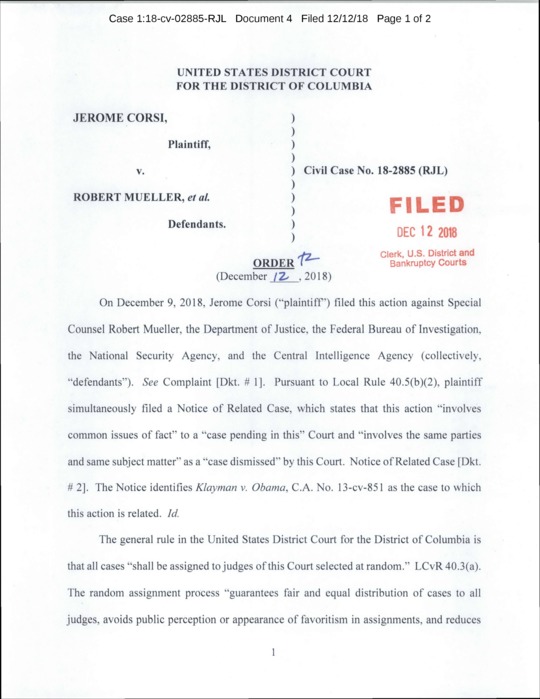 Click to View PDF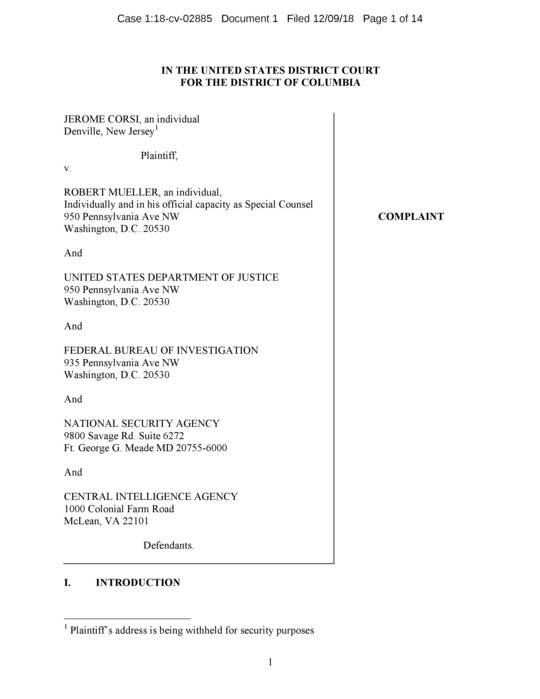 Click to View PDF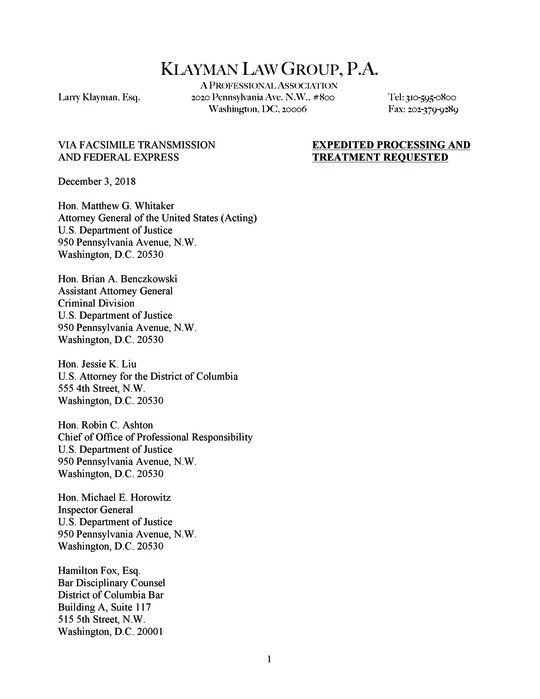 Click to View PDF