Roger Stone Video Deposition in Corsi/Klayman Defamation Suits
EMBEDDED AND LINKED BELOW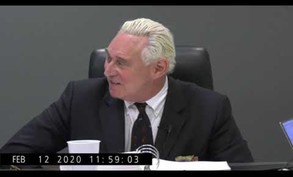 (Ft. Lauderdale, Florida February 18, 2020). Last week on February 12-13, 2020, Roger Stone, who was indicted and then convicted on 7 counts of perjury, witness tampering and obstruction of justice, was deposed by Larry Klayman, a co-plaintiff with Dr. Jerome Corsi, in defamation lawsuits which Klayman as Corsi's legal counsel had filed alleging malicious slander and other harmful tortious acts.
The complaints in these lawsuits, which can be found at
www.larryklayman.com
and which lawsuits are listed below, allege that Stone sought with actual malice to defame both Corsi and his legal counsel Larry Klayman because at the time he feared wrongly that Corsi would testify adversely against him in the criminal prosecution which later resulted in his conviction on 7 separate counts. Stone was indicted by Special Counsel Robert Mueller, but Corsi was not. Stone is currently scheduled to be sentenced on February 20, 2020, and the 7-9 years imprisonment which the prosecutors originally requested has raised great controversy in recent days.
Also a defendant in one of the lawsuits is Newsmax, its founder and CEO Christopher Ruddy, and Newsmax talk show host, John Cardillo — two of Stone's friends -- who are alleged to have collaborated with Stone in defaming Corsi and succumbing to Stone's alleged tortious interference to have Klayman no longer appear on Newsmax television or through its blog "Klayman's Court."
The videos of the Stone deposition paint a very different picture of Stone than is being portrayed by some in the so-called conservative media, particularly by two of his other friends at Fox News, most notably Tucker Carlson and Sean Hannity, who have been running interference for him in recent days, claiming falsely and without any factual bases that he was wrongly indicted and convicted. The President of the United States, Donald Trump, has also weighed in urging that his former political adviser get a new trial and/ or that Stone be sentenced to a shorter prison term, while also holding out the possibility of a presidential pardon.
The cases against Stone, filed by Corsi and Klayman, seek large damages for his defamatory and other tortious acts (and for which discovery was consolidated), include:
(1) Klayman v. Stone et al, CACE-19-011394 (Broward County)
(2) Klayman v. Stone et al, CACE-19-002672 (Broward County)
(3) Corsi v. Stone et al, 50-2019-CA-013711-XXXX-MB (Palm Beach County)
(4) Klayman v. Santilli et al, 50-2019-CA-015104-XXXX-MB (Palm Beach County)
(5) Corsi v. Stone, 1:19-cv-324 (D.D.C) (District of Columbia)
(6) Corsi v. Caputo et al, 1:19-cv-1573 (D.D.C) (District of Columbia)
Klayman wrote in his last week's column in
www.worldnetdaily.com
that Stone was not wrongly convicted and indeed did not present even one witness in his defense at his criminal trial last November. Klayman monitored and thus sat in on the trial for his client Corsi, who had been subpoenaed by both sides to testify, but never did.
Stone was thus convicted through his own words in emails, texts and other communications. Klayman's column strongly refutes the contrived and false narrative that Stone is a victim, which spin Stone most likely orchestrated, particularly with Tucker Carlson, who he admitted at deposition is his very good friend. Klayman believes that Carlson has been serving as a surrogate for Stone, helping him to repeatedly violate a gag order by the Honorable Amy Berman Jackson, who was the federal judge presiding over his criminal prosecution. Klayman and Corsi also believe that Carlson and his publication The Daily Caller participated in defaming Corsi, as discussed at the deposition.
The video deposition of Stone and Klayman's column are embedded and linked below.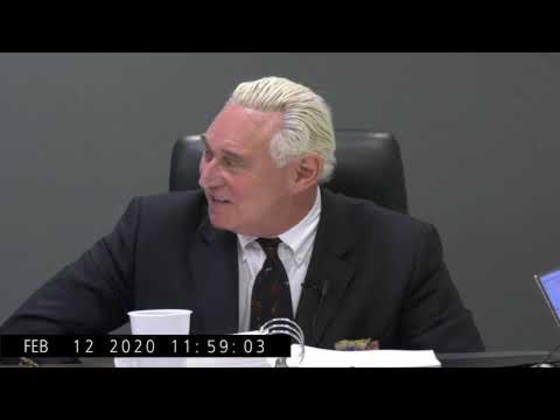 Click to Watch Video
See also: The truth about the Roger Stone prosecution - Larry Klayman