The Stone Cold Truth!
Sentence of 40 Months Was Appropriate!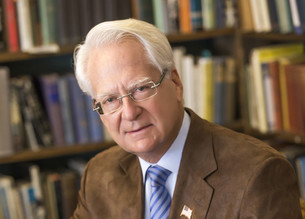 By Larry Klayman
RenewAmerica
February 22, 2020
Despite all the spin and hype coming from Roger Stone's friends, associates and those who just wanted to jump on the bandwagon such as Andrew Napolitano to try to rehabilitate his standing with pro-Trumpers after the so-called judge had called for The Donald's impeachment, the Stone Cold Truth, the name of Roger's former InfoWars show, is that his prison sentence issued last Thursday of 40 months in the slammer was just.

For those who spew nonsense that Stone was unfairly convicted do not know what occurred at the trial, which took place for two weeks last November. Notwithstanding any jury bias, the hard and irrefutable fact is that Stone's "Keystone Cops" lawyers did not put one witness before the jury in his defense. Nor did Stone, who is never shy with words, testify himself. And, of the evidence that was referenced at trial, about 99 percent were exhibits that the prosecution had entered into evidence.


See also: Roger Stone Video Deposition