Media Advisory
Corsi v. Mueller and Jan. 3, 2019 Hearing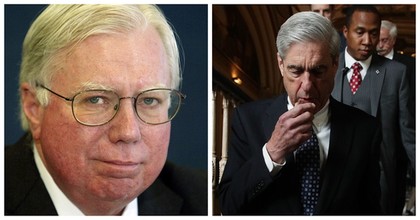 Time: 3:00 P.M.
Place: Judge Richard J. Leon Courtroom 18
U.S. District Court for the District of Columbia
333 Constitution Ave., N.W.
Washington, D.C. 20001
PRESS CONFERENCE FOLLOWS W/ DR. CORSI @ CONSTITUTION AVE. COURTHOUSE STEPS
(Washington, D.C, January 3, 2019). Larry Klayman, counsel for Dr. Jerome Corsi, will appear with his client in courtroom 18 of the Honorable Richard J. Leon concerning the $350,000,000 USD lawsuit filed against Special Counsel Robert Mueller, the FBI and the intel agencies for illegal surveillance on him, his family, friends and his legal counsel, without probable cause in violation of the Fourth Amendment, and related alleged illegalities.
Members of the media and the public may attend.
For more information, contact daj142182@gmail.com or (424) 274 2579. Go to
www.larryklayman.com
or
www.corsination.com
to view Corsi complaints.