Media Advisory
Judge Denies DOJ Request to Delay Corsi Hearing Due to Shutdown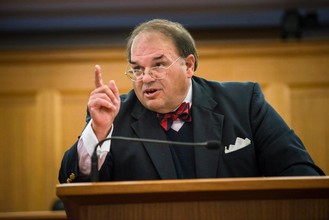 Date: January 3, 2019
Time: 3:00 P.M.
Place: Courtroom 18 Before the Honorable
Richard J. Leon
U.S. District Court for the District of Columbia
333 Constitution Ave., N.W.
Washington, D.C. 20001
CNN: Judge Denies DOJ Request to Delay Corsi Hearing Due to Shutdown
By Sophie Tatum, Sam Fossum and Katelyn Polantz, CNN
A federal judge has denied the Justice Department's request to delay a hearing in Jerome Corsi's lawsuit against special counsel Robert Mueller, in which he claims he is being unfairly targeted. The government had asked for a pause due to the ongoing partial government shutdown.
Corsi, a Roger Stone acquaintance who testified before Mueller's grand jury, has accused federal authorities of unconstitutionally searching his electronic records and phone.
Continue Reading...